Compatible WP Versions

5.8.x
5.9.x
Now, you don't need to waste your time looking for Elementor extension that's well coded, flexible and supported. After the huge success and love from 100,000+ Beaver Builder and Visual Composer users, Ultimate Addons is finally available for Elementor users as well!
If you've used any of our products before, you already know we put a lot of thoughts and efforts in them. We give our best to make sure they are
innovative, flexible, powerful, and lightweight
on your server resources. Ultimate Addons for Elementor is not different at all.
View All Demos
What's in Ultimate Addons for Elementor?​
In this first version, we're introducing eight amazing Elementor widgets as below:
Content Toggle:​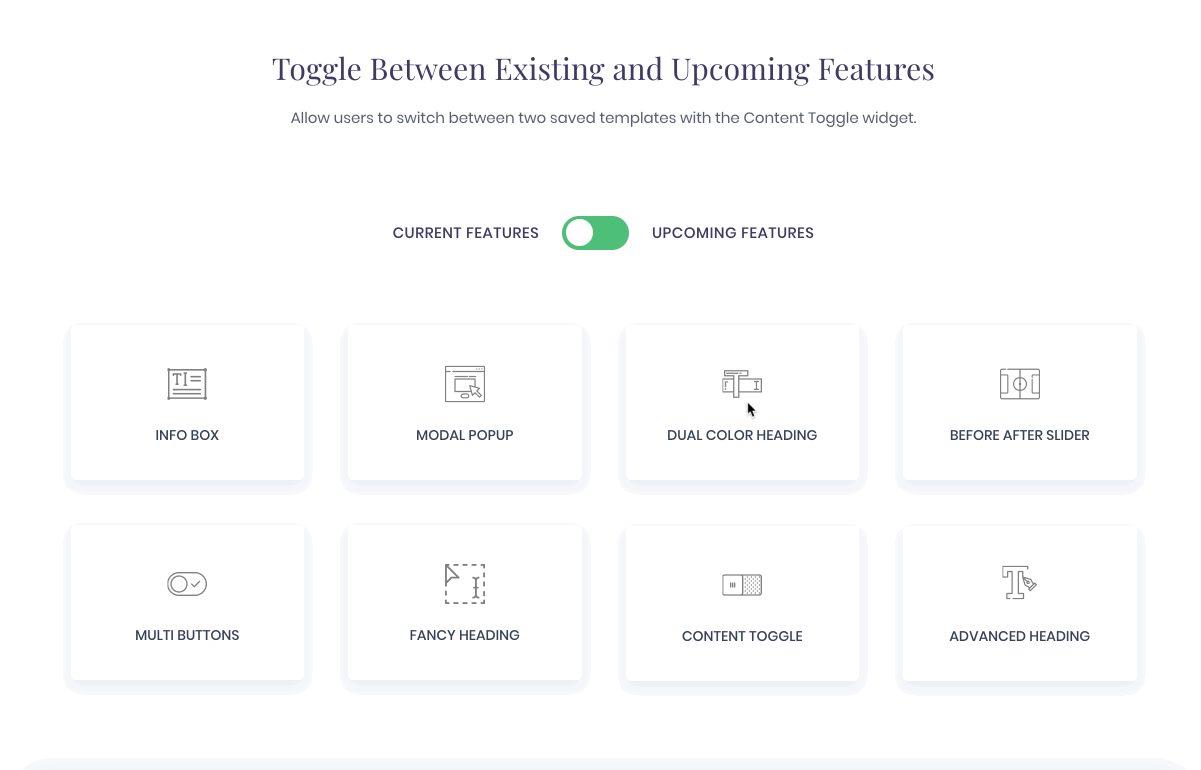 One of the frequent questions we always get in our Facebook group is how to create a toggle switch that's seen on Astra's website. Well Elementor users – we now have a drag & drop widget for you. This widget is very powerful as you can
select any of your saved Elementor template and display it on each toggle mode
.
View Demo
Modal Popup:​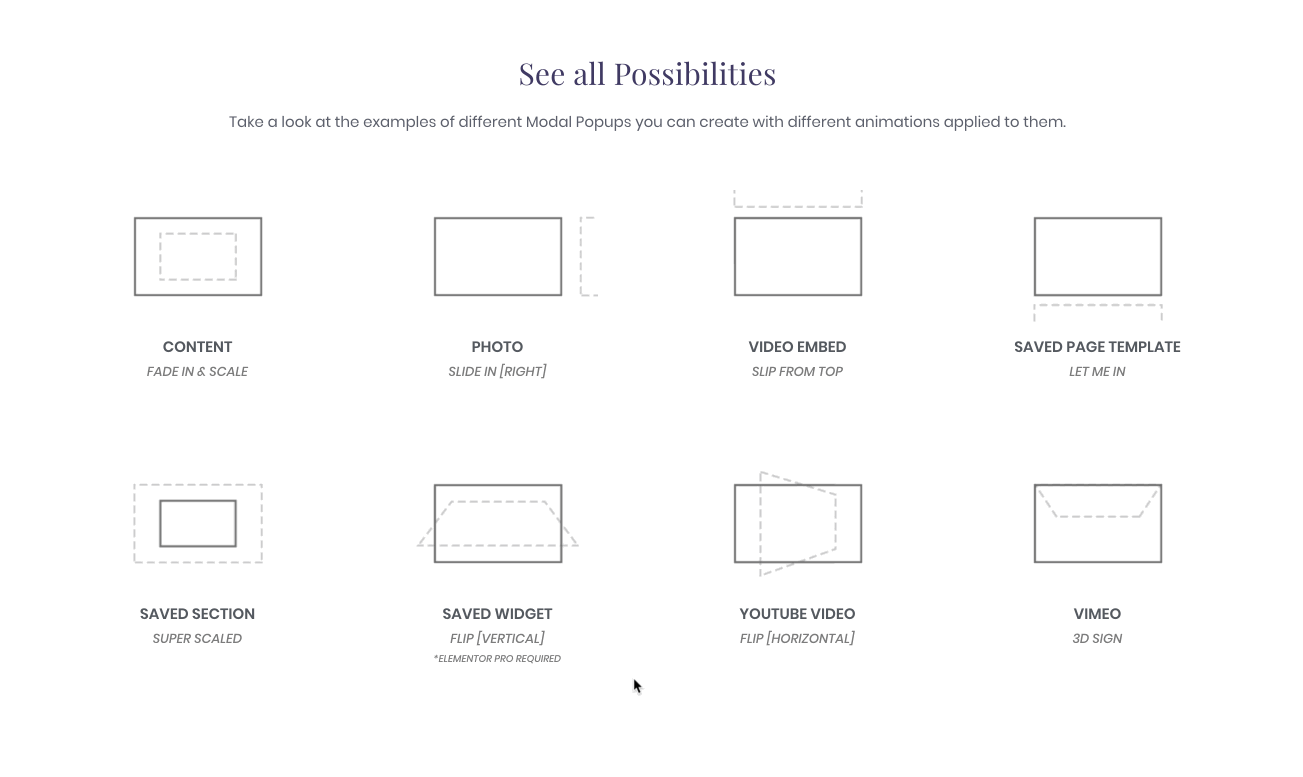 The wait for designing beautiful modal pop-ups right from the Elementor editor is over! Using the widget, you can now design any kind of pop-up and also display it on various conditions such as On
Click, Exit Intent, After Few Seconds
, etc.
This widget is really very handy for your web design projects to display information in the pop-up, or in the lead generation campaigns. If you don't need advanced options such as analytics and A/B testing, this widget can replace expensive pop-up solutions out there like
Optin Monster
, our own
Convert Pro
and many others.
View Demo
Advanced Heading:​
The default heading widget in Elementor is great. We have extended it further with separators, icons and many other useful options.
View Demo
Multi Buttons:​
Have you ever felt the need to display more than one buttons in a call to actions? This widget is made to help you design exactly that. Go ahead, level up your call to actions with this handy widget.
View Demo
Before After Slider:​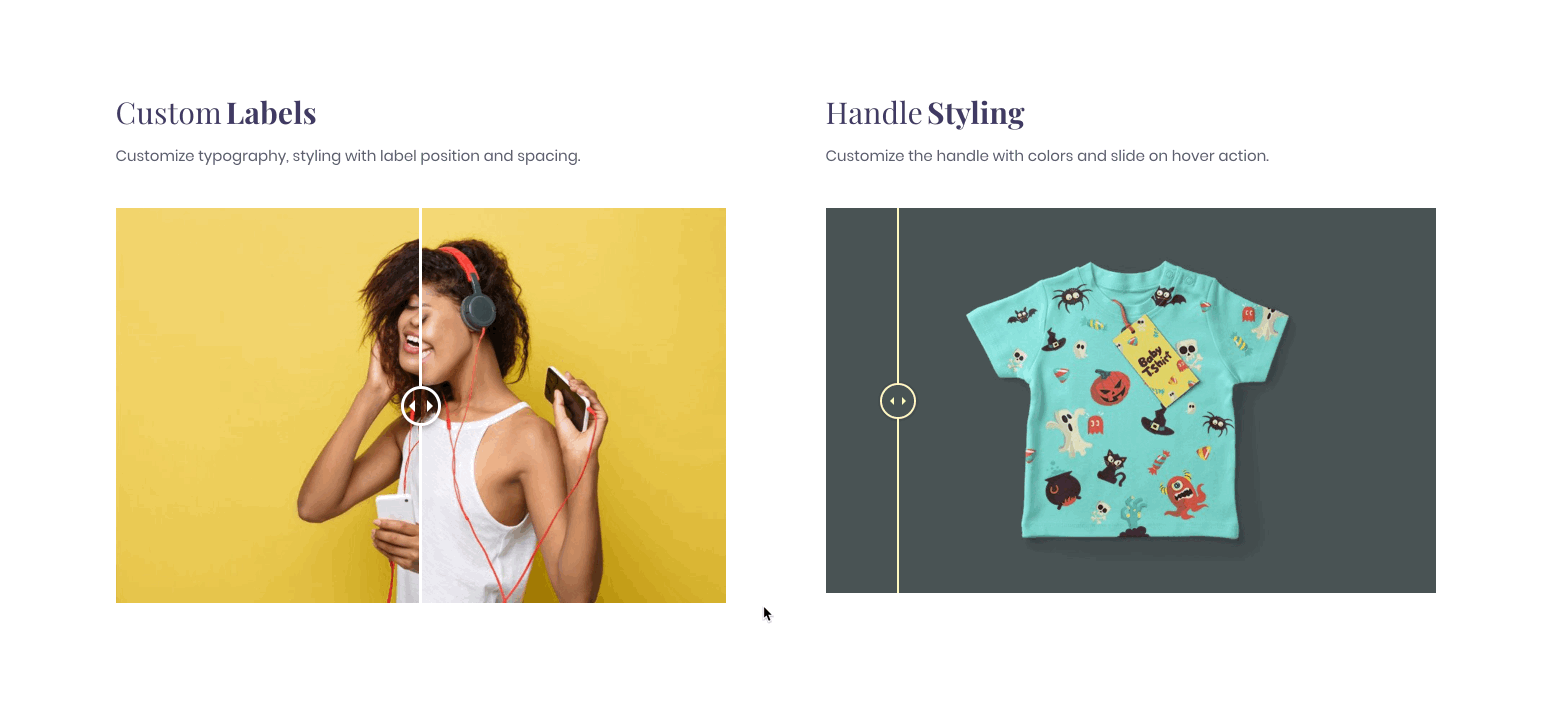 Hey photographers, doctors and all others who make world a better place, this widget is for you! Now you can show your before / after images in style like never before!
View Demo
Dual Color Heading:​
Sometimes, plain headings look so dull. This widget will help you make your boring headings lively with different
fonts, colors, image effects, borders and backgrounds
.
View Demo
Fancy Heading:​

Elementor Pro comes with amazing Animated Headline module. But the only problem is, it offers little controls over the effects. So we're introducing the Fancy Heading widget in Ultimate Addons which offers
granular control on text type and rotate effects
.
View Demo
Info Box:​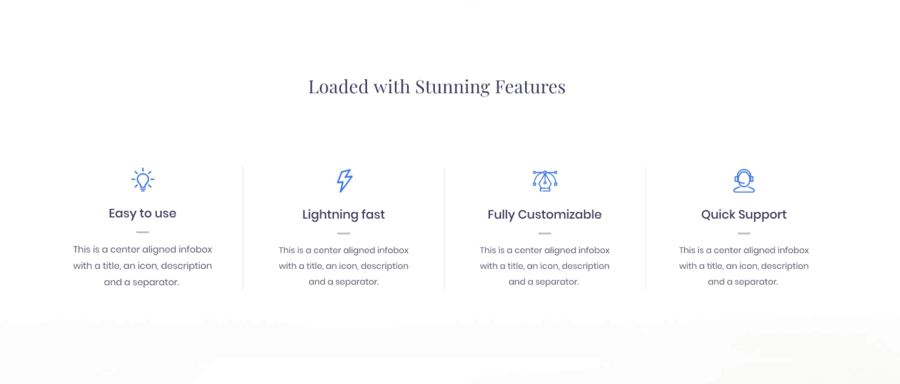 Well, well, well.. this little fella is very common yet sooo underrated. Simply put, you won't realize how powerful this widget is until you try it yourself. This one is my personal favorite!
View Demo
Did I mention, White Label?​
Oh, I didn't! Even though we make the plugin, we like to put as leave footprint on your website as possible. Ultimate Addons for Elementor comes with a While Label module so developers can provide a
non-confusing, own branded and clean WordPress backend
experience
to their clients ?
And this is just a beginning…​
With eight amazing widgets and White Label module, we're presenting you the very first public beta version of Ultimate Addons for Elementor. If you would like it see what's coming next, we've published a
public roadmap
.
In nutshell, our vision for Ultimate Addons for Elementor is to develop a literal ultimate extension for Elementor so you won't have to keep looking for several Elementor plugins to make a beautiful website.