Requires: Yetishare 4.4+​
​
RewardsPlugin(PPS/PPD)​
Pay your Yetishare users commission for referring paid upgrades (PPS) or downloads they get from their own files (PPD). Includes new members area and admin sections. Users can earn a percentage of each sale they refer to your file hosting site, be paid per 1,000 downloads or run a mix of both:
PPS(PayPerSale)​
Users earn from upgrades, using their unique affiliate id they simply link to the site via their existing website. They'll earn a percentage for any users which register for an account and subsequently upgrade.
Upgrades, from users which upgrade to download files within a users account.
Downloads, from files within their account.
PPD(PayPerDownload)​
Pay your users for each 1,000 downloads they get from their uploaded files.
Checks in place to limit scammers.
Prices set by country & filesize.
Download complete log for NGINX users. PPD downloads are only logged when a download is entirely downloaded when using X-Accel-Redirect. Included in the plugin at no extra cost.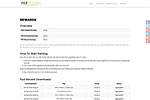 Rewards Rates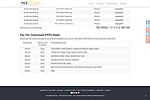 How To Start Earning



Rewards Statistics



Rewards Withdrawal
Front-End Website Changes:
New New overview page showing total earnings by user and overall system stats.
New page for non-logged in users showing how much they can earn by referring new sales.
Non-logged in user also see PPD rates, if enabled.
Once the user logs in they have a new page with the following:

Details on how to start earning.
Their unique affiliate url.
Breakdown of any successful referrals.
Money earned this month, to date and available for withdrawal.
Once earnings are aggregated, users can request withdrawal via this screen. (once over the minimum amount set by admin)
If PPD (pay per download) is enabled, displays current downloads, rates and aggregated earnings.
The plugin will only count on 100% downloaded files. If users start a download, then cancel, it will not be counted.



Rewards Overview



Aggregated Earning



Payments Request



Rewards Confirm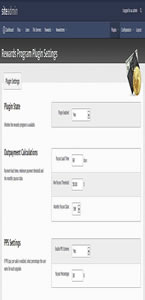 Rewards Settings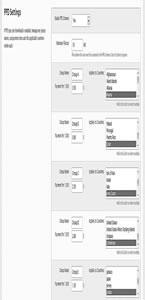 Rewards PPD Settings



Detailed Referrals
Admin Area Changes:
New Option to limit PPD access by account type (free or paid accounts).
New Log PPD after x percentage on watching videos/audio.
New Updated code to process the new individual X-Accel-Redirect & XSendFile configurations in the individual server configs.
Admin overview page showing total earnings by user and overall system stats.
PPS - Detailed referrals for all users.

Search & filter data.
Cancel referral.

PPD - Detailed downloads for all users.

Search & filter data.
Cancel download.
Group data for overview of downloads by users & status.

Aggregated earnings for all users.
Payment requests.

Search & filter data.
Set as paid.

Plugin configuration:

Whether plugin is enabled or not.
PPS - Payout percentage rate.
PPD - Minimum filesize to count.
PPD - Manage group names, payout rates and countries.
Payout lead time. (to allow for chargebacks, refunds)
Minimum payment threshold. (before users can request a withdrawal)
Monthly payout date.
Set maximum total daily earnings by downloader IP.
Set maximum total daily earnings by file.
Set maximum total daily earnings by file owner/user.

For PPD (pay per download), only daily unique IPs are counted.
PPD - Outpayment rates can be set based on country.
PPD groups by filesize. Set payment rate based on filesize aswell as country.
Total paid figure on customer account rewards page.
Option to set other outpayment methods for withdrawals. i.e. bank transfer, cheque. Easily add new ones like bitcoin, stripe etc..
Link in admin, 'payment requests' page to pay outpayment via PayPal. Auto-fills the amount, description, currency, users PayPal email address etc.