A powrful tool to
receive and send SMS to your customers
every time an order status changes.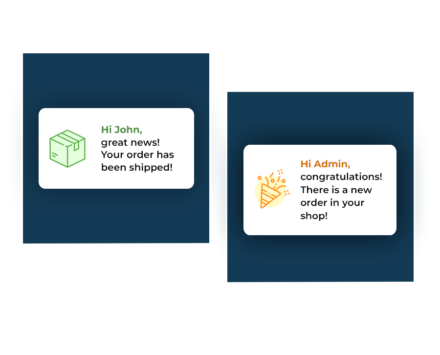 If you are not satisfied with our products, you will receive a 100% refund for any reason.
What the plugin does
Stay updated with your orders: receive and send an SMS to your customers every time an order status changes.
How you can benefit from it:
You will be able to monitor your orders in real time, even when away from your PC, and be up-to-date about new orders, refunds, any possible issue when processing the order, etc.
You will improve the customer service by offering to users who purchase on your e-commerce the possibility to be notified about their order status via SMS.
This plugin is used by
5.349
customers
, with a rating of
4.5/5
and a
97%
customer satisfaction in support!